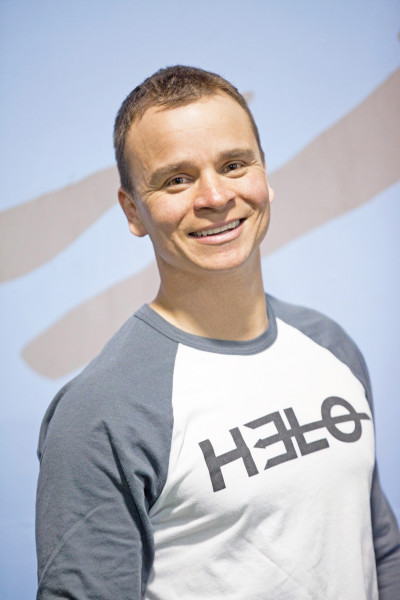 Alecio Mejia
Owner/ Head Coach
CrossFit Level II Trainer
CrossFit Endurance Trainer
CrossFit Mobility Trainer
CrossFit Olympic Weightlifting Trainer
CrossFit Kids Trainer
CPR & First Aid Certified
Outlaw Science & Precision Series
Carl Paoli Free+style Connection
I believe my sports and educational background are what help me be a more efficient coach.  I've been training and teaching athletes for over fifteen years.  Born in Anchorage, AK, I grew up playing soccer, hockey, and football. After a brief stint in Nicaragua where I played at the top level of soccer, which included training with Nicaragua's national team, I attended North Park University in Chicago, IL, and played on the University Men's soccer team all 4 years.  I obtained my Bachelor's Degree in physical education for K-12 and shortly after 2003 began competing seriously in triathlons.  I have had success at all distances from the Sprint, up to the IronMan and raced using principles found within CrossFit Endurance.  My role is to act as a coach, an entertainer, and a teacher.  I will instruct you regarding good positions and proper movement patterns (ie. how to stand/sit/walk/jump/ and run). I will incorporate Mechanics, Consistency, and Intensity, in that order, which are the keys to effective CrossFit programming.  These principles will always be reinforced at CrossFit Helo.  Further, I will do so while keeping you safe in a fun environment.  Safety will always be the number one priority at CrossFit Helo.  I think you will find that my dedication, good humor, and passion are contagious.  I believe that you should be lifting your children or that heavy box of books in the same manner that you would a heavy barbell at the gym.  If what I'm teaching does not carry over or integrate into other areas of your life outside of the box, then I'm not doing my job properly.  I understand that joining as a member at CrossFit Helo is a huge step and commitment but I promise, if you do – I will not let you down.
Photo Credit: Erin Handley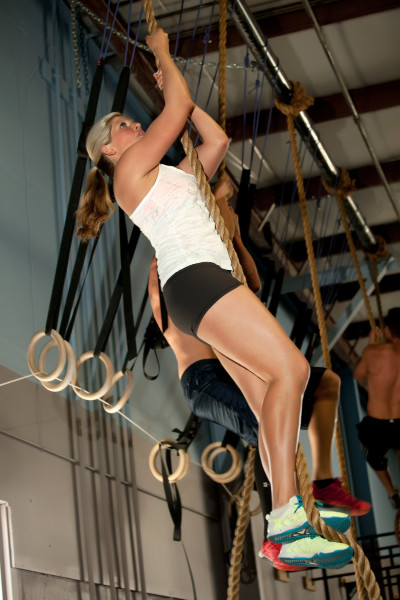 Julia Kyte
Co-Owner/ Coach
CrossFit Level I Trainer
CrossFit Endurance Trainer
CrossFit Mobility Trainer
CPR & First Aid Certified
Carl Paoli Free+style Connection
Born in Hazelton, BC, I was on developmental programs for Canada's national basketball team for most of high school before attending North Park University in Chicago, IL. I played on the University Women's basketball team all 4 years, during which I received an All-American Academic Nomination and was an All-Conference basketball player. In 2008 I found CrossFit at a box in Seattle, WA.  After moving to Utah in 2009, I continued to CrossFit and also competed in triathlons (which included completing the 2012 Boise Half-Ironman), using CrossFit Endurance principles.  Separately, I am a licensed attorney in both Washington and Utah and currently practice at a litigation firm in Salt Lake City.  Finally, Alecio and I now have our son, Tristan Helo Kyte Mejia.  Tristan was born in August of 2013 and he is the joy of our lives.
Photo Credit: Scott Myler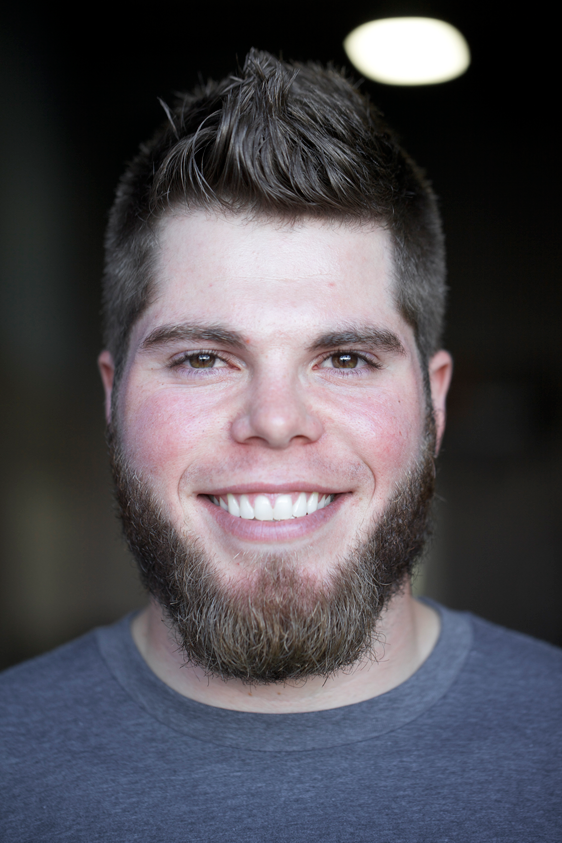 Preston May
Coach
CrossFit Level II Trainer
CrossFit Mobility Trainer
CrossFit weightlifting
CPR & First Aid Certified
Carl Paoli Free+style Connection
I have been involved in sports and fitness my whole life. I played football through high school and lacrosse into college (UVSC). I have had my stints with bodybuilding and powerlifting, but I have never had a greater passion for fitness until I found Crossfit. I found a Crossfit video online about 5 years ago, and I was immediately drawn to the Sport of Fitness. For about two years after that I did Crossfit workouts on my own at Lifetime Fitness, until joining a Crossfit gym three years ago. I love the competitive environment and the friendly atmosphere that Crossfit brings. I also love Crossfit's focus on recovery, mobility and nutrition. I have been married to the best woman in the world, my wife Jessica, for almost five years now. I am currently enrolled in the Food and Nutrition program at The University of Alabama(online). I hope to become a Naturopathic(holistic) doctor someday. When I am not in the Box, I enjoy fishing, hunting, and watching the Minnesota Vikings(hopefully win).I am excited to be a part of Crossfit Helo and I look forward to helping you achieve your goals!
Photo Credit: Erin Handley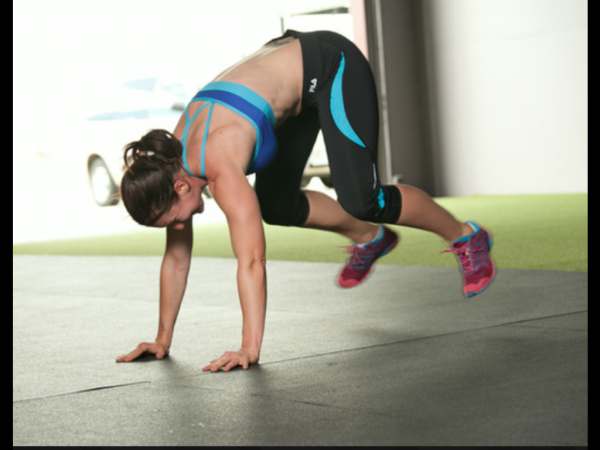 Kris Landies
Coach
CrossFit Level I Trainer
CrossFit Kids Trainer
CPR & First Aid Certified
Carl Paoli Free+style Connection
I have always had a love of fitness. I graduated with a degree in elementary education and have taught children from preschool through 6th grade for the past 12 years. I am passionate about the CrossFit Kids program and coach the Little Birds and Blackhawks classes at CrossFit Helo. The kids are amazing and we have so much fun that I look forward to my classes all week. I don't take the responsibility lightly and feel very fortunate for the opportunity to teach your children a love of fitness through CrossFit!
Photo Credit: Scott Myler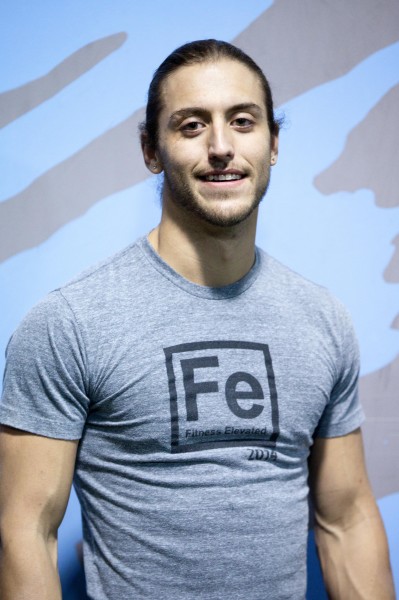 Kyle Canham
Coach
CrossFit Level I Trainer
E.M.T. Utah State Certified
Outlaw Science & Precision Series
CPR & First Aid Certified
Carl Paoli Free+style Connection
I have always been an athlete and played baseball, basketball, and football through high school. I played collegiate baseball on a scholarship. I previously was a Wildland Firefighter on the Type II IA crew. I started CrossFit at the age of 16 at one of the first boxes in Utah. I have been CrossFitting since 2008 and I am passionate about it with a particular interest in Olympic lifting.
Photo Credit: Erin Handley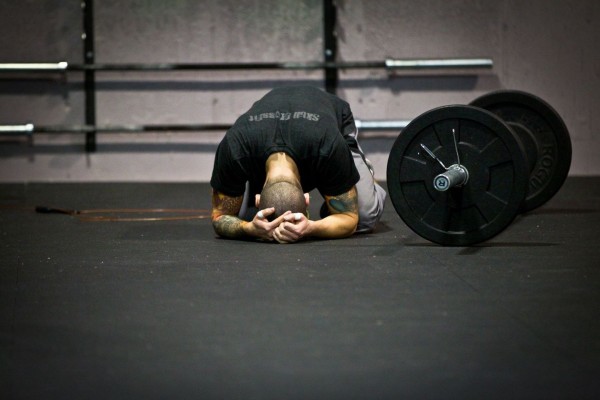 Ben Smith
Coach
CrossFit Level I Trainer
Crossfit Mobility Trainer
Crossfit Endurance Trainer
CPR & First Aid Certified
Carl Paoli Free+style Connection
I have always been someone who loves to get out, explore, and Chuck Norris all of the world's challenges. It was no surprise that the day I found Crossfit it was love at first sight. Crossfit was the key that gave me the ability to unlock any door. It taught me how to move through life's problems with speed, power and style all while being pain free and look sexy for all you lovely ladies…….. And by all you lovely ladies I mean my wife, love you. Crossfit has made my life better in so many ways that I have decided to make it my life's mission to learn and always continue learning as much as possible. In doing this I hope to help everyone who is close and will become close to me by becoming the best versions of themselves that they can possibly be. Then we all can explore the world together and CRUSH any obstacles in our way. I love to teach, I love CrossFit and there is nothing I enjoy more then doing both at the same time.
Photo Credit: Erin Handley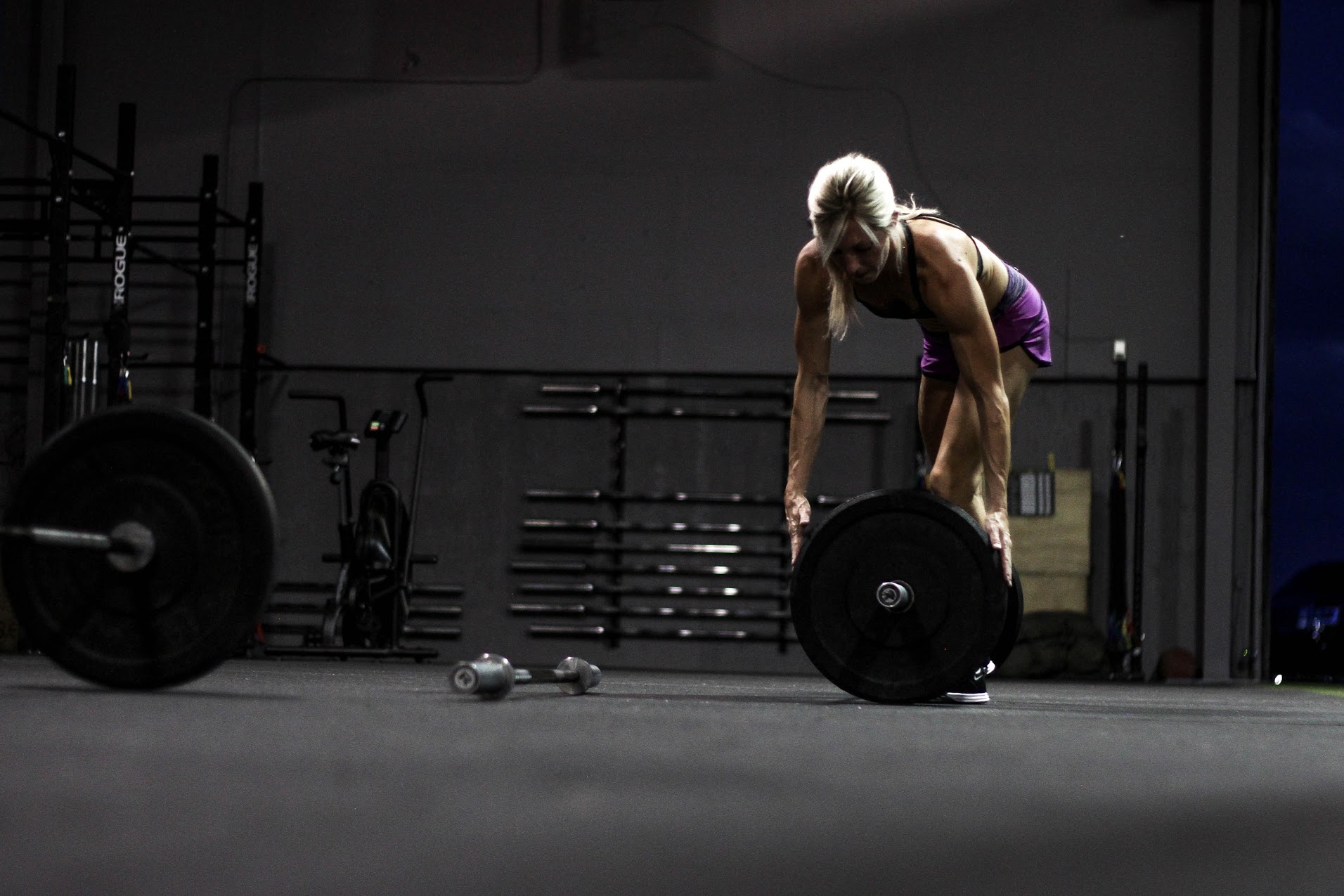 Jessica Rees
Coach
CrossFit Level I Trainer
CPR & First Aid Certified
Carl Paoli Free+style Connection
My athletic career began early with competitive gymnastics at age 7. I found very young that body movement and a drive for hard conditioning were a passion of mine. After gymnastics, I moved into power tumbling and competed at a national level before migrating to cheerleading in high school. I cheered for the University of Utah and was recruited professionally to perform for the Utah Jazz Stunt team from 2003-2007.  After giving birth to my first child I found a love for metabolic conditioning, lifting weights, and triathlons. My love for fitness continued when I certified as a group fitness instructor in 2011, and taught for a national studio for three years. I found CrossFit in June of 2014, where I quickly found the competitive yet focused environment where I was accepted, and immediately attracted to the CrossFit community. I graduated from the University of Utah with a degree in Communication and a minor in Nutrition, and then completed my CF Level-1 Trainer Certification course in early 2015. I've enjoyed learning more about the methodology and application of these movement patterns as I continue to lead a healthy, and active lifestyle. I plan to lead and encourage others to put in the work and reap the benefits.
Photo Credit: Kristin Park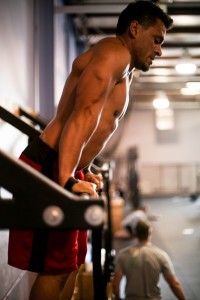 Emmanuel Godoy
Coach
CrossFit Level I Trainer
Carl Paoli Free+style Connection
I have always been an active person. I love sports and any physical activity. I played soccer through high school and was also a very avid skateboarder and had a sponsorship for a short time. In early 2014, I was introduced to CrossFit. I quickly fell in love with the variations, functionality, community, and competitive atmosphere that CrossFit offers. As I learned and progressed, I found that I like teaching others what I have learned. In March 2016, I became a CrossFit Level 1 Trainer.
Alecio and Julia then brought me on as a coach. It is a joy and a privilege to be part of the Helo team. I look forward to helping you achieve your goals.
Photo Credit: Kristin Park